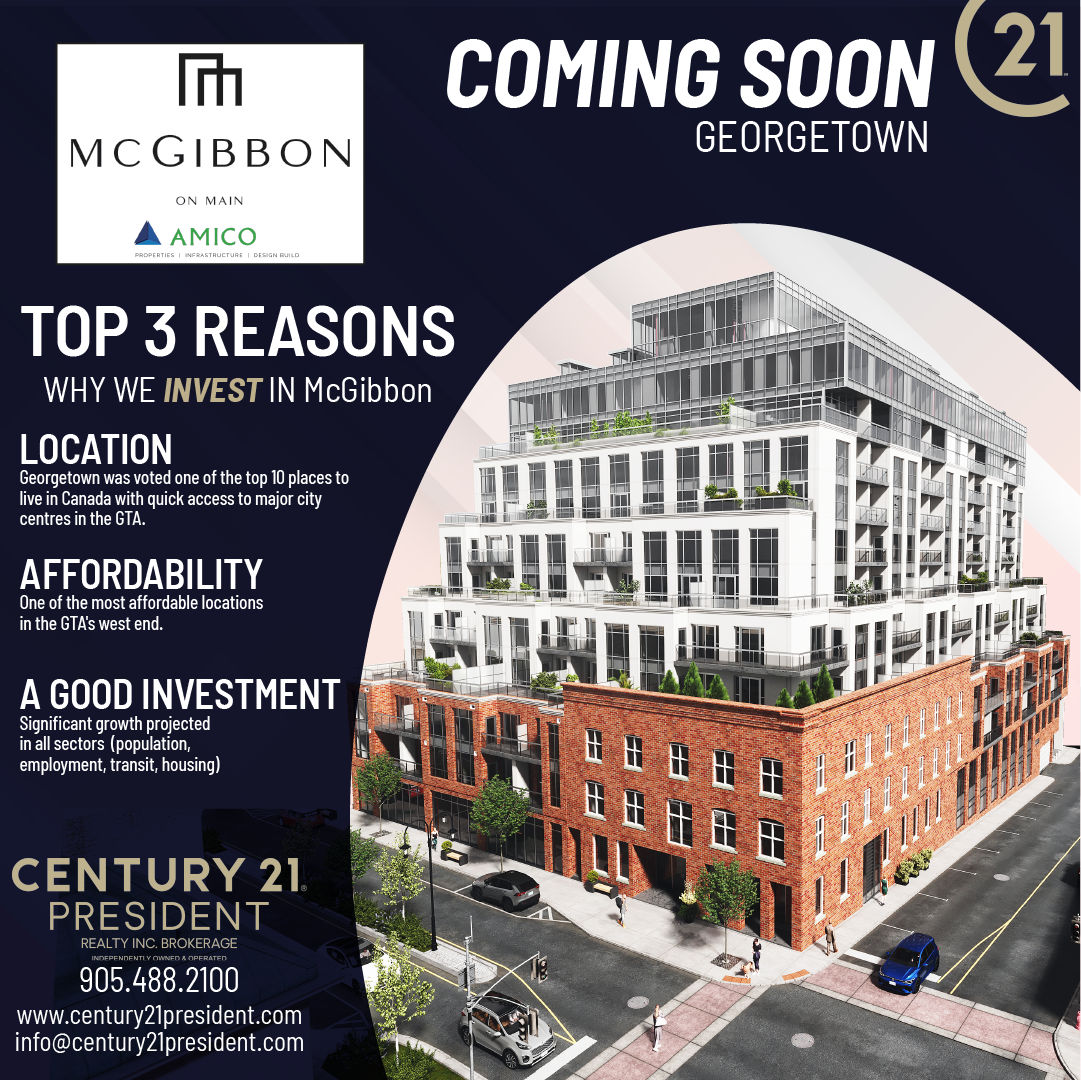 McGibbon on Main Condos

McGibbon Condos in the Heart of Historic Downtown Georgetown
Amico Infrastructures Inc. is currently pre-constructing McGibbon on Main Condos at 79 Main Street South in Halton Hills, Georgetown.
Enjoy Georgetown's charm and small-town qualities. Located in the heart of downtown, McGibbon on Main will be a stunning addition to the historic McGibbon hotel.
A unique blend of modern and vintage, this highly sought-after location features chic exteriors, cozy interiors, and luxurious amenities all while being minutes from Georgetown Marketplace Shopping Mall, the Georgetown GO Station, Hwy 7, Georgetown Hospital and more!
In this family-friendly neighborhood you will find enchanting natural green spaces, a vibrant way of life, excellent educational institutions, and easy access to the highways.
Highlights:
Just 1 minute from Hwy 7
14 minutes from Highway 401
18 minutes from Hwy 407.
Just 4 minutes from the Georgetown GO Station
Just 5 minutes from Georgetown Marketplace
5 Minutes from Georgetown Hospital
Amenities:
Co-working lounge
Catering Kitchen
Event Room
Outdoor Terrace
Fitness Studio
Register now for VIP Access to this lavish project!