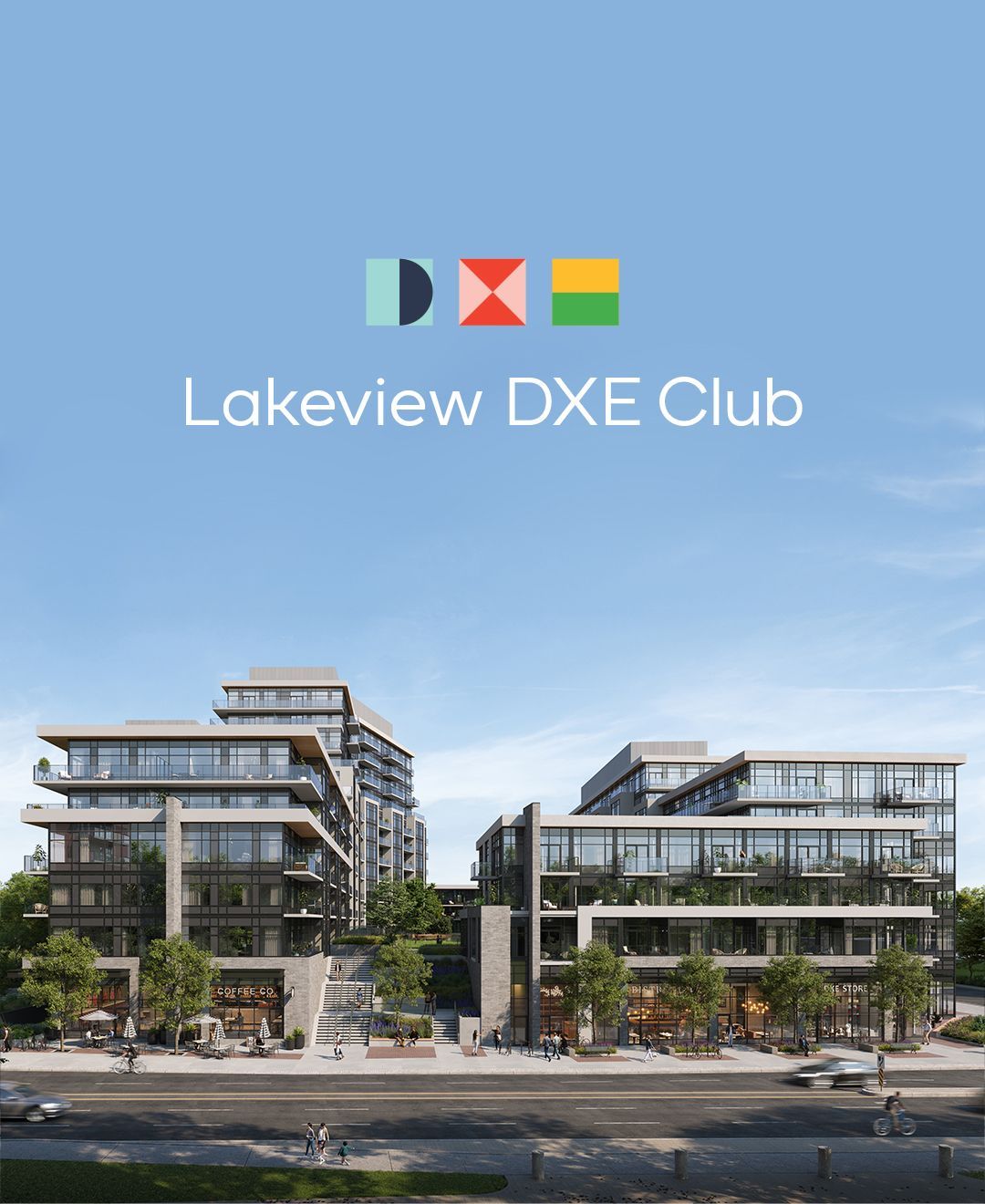 Lakeview DXE Club
Located at Dixie and Lakeshore, nestled between the Etobicoke-Mississauga border, and only minutes away from access to the downtown core via multiple transit lines and easy highway access, this new mixed-use community is equipped with over 50,000 sq.ft. of indoor and outdoor hotel-style amenities and over 10,000 sq.ft. of convenient retail shops at street level. The mid-rise building will be 12 stories and contain 397 units, as well as 12 townhomes.
#LakeviewDXEClub will feature two perfectly scaled condominiums, respectively 8 and 12-storeys high, with a beautiful waterfront trail just steps outside your door, giving you access to an abundance of parks, beaches and the waterfront.
The building includes a four-storey podium fronting Lakeshore Rd. E. As the building ascends in height, balconies become unified; the east side ascends eight storeys and the west side ascends 12 storeys.
Launching in 2022……….
This is the perfect location for those who want easy access to downtown, yet a peaceful oasis to retreat to at the end of the day.
High points about this Project
Highly walkable location

Short drive from the long branch go station, lakeshore west train at the clarkson go station rail stop

TTC street car & bus route

MiWay bus route

Connectivity

Views to lake & downtown Toronto
Amenities
This unique design includes a U-shaped design, including a landscaped, rotunda-like courtyard for residents and their guests to enjoy. This will help create a tight-knit community where everyone gets to know their neighbours. Lakeshore and Dixie will be the main entrances to the central area, showcased by a jutting stairway, floating steps, and a water feature, which creates a relaxing atmosphere.
Take advantage of this great opportunity by registering with us today!