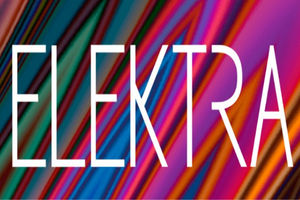 Your Key to The City
Elektra Condos, located at 212 Dundas St E, Toronto, ON, is a new condo development currently in the pre-construction phase by Core Development Group and Menkes Developments Ltd. This project will bring a luxury 46-story high-rise with 588 condo units to the area. The projected occupancy date for this property are yet to be decided. In addition to spacious floor plans, energy-star appliances, and more, residents can take advantage of luxury amenities offered by the developers.
Elektra Condos' architecture and interiors were designed by Giannone Petricone Associates Inc. in the city. Residents will soon be able to find everything they need at the junction of Dundas and Jarvis Streets. As a result, this home is an excellent living place for all types of Toronto buyers.
Developers recently purchased the Filmores Hotel and plan to build a condominium building on top, combining old and new elements. This underutilized property will soon be transformed into vibrant condominiums.
Everything Toronto begins here, providing a truly electric lifestyle located conveniently close to work and surrounded by phenomenal shopping, extraordinary dining, and boundless entertainment opportunities.
Contact us to learn more about the prices, floorplans, parking, and other purchase details.
Features and Amenities
Elektra, located at 212 Dundas St E in Toronto, is the city's newest condo construction. This proposal will have a 46-story building with 588 condo units, according to the proposed designs. Buyers will appreciate the spacious floor designs, huge bedrooms, energy-efficient appliances, and much more. Residents would also have access to a plethora of exquisite amenities, according to the developers.
Location and Neighbourhood
Elektra Condos will be located at 212 Dundas Street East in Toronto, Ontario. In Toronto, residents will discover Starbucks just next to Elektra. 212 Dundas St E also has a few nearby dining alternatives such as Samaira's Kitchen and Cubby Kitchen.
Your Pantry Food Store and other independent merchants are close to Elektra Condos for grocery shopping. In addition, Moss Park Pharmacy is within walking distance. Elektra Condos is also adjacent to Moss Park, Allan Gardens, and other parks in this popular neighbourhood.
Transit Near the Elektra Condos Toronto
Elektra Condos is a transit-friendly development, featuring TTC tram stops within minutes of the development. College Station is also around a 16-minute walk away. The Yonge-University line connects riders to Toronto's transportation centre, Union Station, in around a 5-minute transit ride. Residents have access to a diverse range of public transportation alternatives.
Register Here to learn more about the floorplans, prices, parking, and other purchase details.