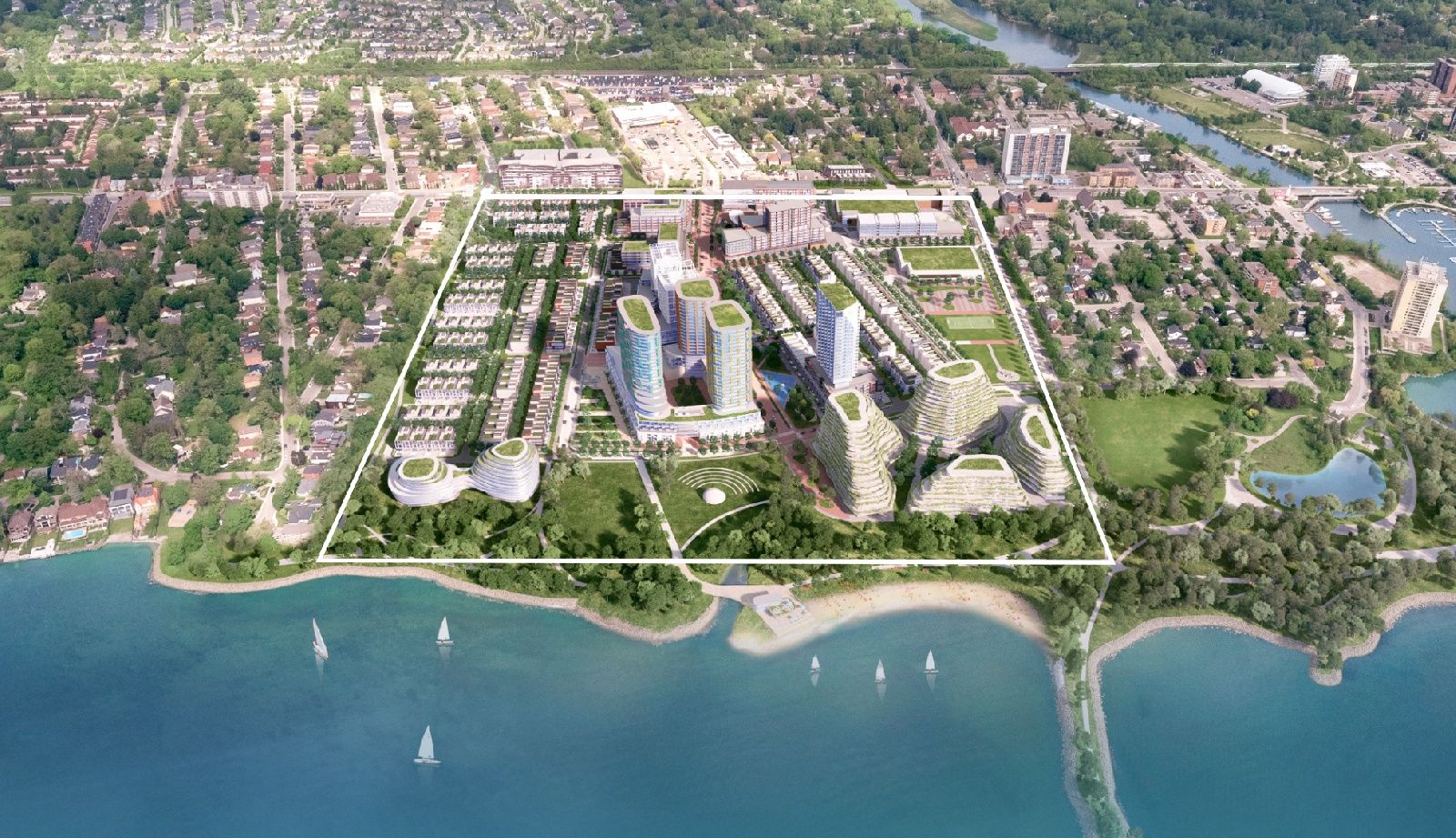 Bridge House At Brightwater
This unique condominium offering includes a set of towers connected by glass bridge that provide breathtaking views of Port Credit and Lake Ontario. Bridge House is located in the center of Brightwater where residents will feel the energy of this waterfront community every day.
Brightwater's Bridge House at Brightwater Condos is the next phase of condo living in Mississauga's Brightwater, a sophisticated waterfront village on the beaches of Lake Ontario. Once completed, this master-planned community will have approximately 2500 condos, 400 townhomes, and over 300,000 square feet of commercial and retail space, transforming the city's waterfront.
Register now to receive more information about Bridge House at Brightwater and other exciting news about this Port Credit waterfront community.
Life's Just Brighter Here
Brightwater's main street retail shopping district, located at the key intersection of Lakeshore Road and Mississauga Road, maintains the rich heritage and ongoing legacy of Port Credit's industrial past. This pedestrian-friendly public area is surrounded by inspiring architecture and features a wide array of ground-floor retail, including groceries, cafes, an LCBO, restaurants, merchants, services, and offices.
Brightwater combines the attractiveness of a waterfront village with the urban energy and connections of a city and the urban vibrancy and connections of a city. Brightwater is a home that respects the past, welcomes the future, and shines a light on brighter, lakeside living, with a focus on community, sustainability, and resiliency.
Your Membership In The Bridge House Club Includes Exclusive Access To:
Party Rooms
Work – From – Home Studio
Fitness Club
Rooftop BBQ Lounge
Outdoor Terrace
Glass Bridge Lookout
Open Air Swim SPA & Cabanas
Top Reasons To Leave In The Brightwater Community
Everything you need and more is literally steps away in a Master-Planned Community.
Conveniently located 5 minutes from the Port Credit GO Station, where you will have access to both GO Bus and GO Train service, allowing you to get to Union Station in Downtown Toronto in under 30 minutes!
The Port Credit GO Station will also be home to a stop on the future Hurontario Light Rail Transit (LRT), which will connect you to Brampton and Mississauga via 22 stops along 20 kilometres of Hurontario (Set to be completed in 2022)
You'll be less than ten minutes from the QEW, which connects you to Highways 427, 403, 407, 410 and 401, making getting around the GTA a breeze.
Because the neighbourhood will have immediate access to Lake Ontario and the waterfront trail, residents will be able to enjoy the great outdoors on a daily basis. You're also just minutes away from JC Saddington Park, Richard's Memorial Park, Jack Darling Memorial Park, Lakefront Promenade Park, and Rattray Conservation Area, which all flank Lake Ontario.
Less than 20 minutes from the Lakeshore Campus of Humber College and the Mississauga Campus of the University of Toronto, which together have over 20,000 students!
Brightwater Facts
Project Name: Bridge House
Building Type: Condominium
Developer: Kilmer Group, Diamond Corp, Dream & FRAM + Slokker
Address: 70 Mississauga Rd s & Lakeshore Rd W, Mississauga
Suit Types: One Bedroom – Three Bedroom Suites
Project Status: Coming Soon
Selling Status: Registration
Construction Status: Preconstruction
Register now to get exclusive VIP access to pricelist and floorplans as they become available.